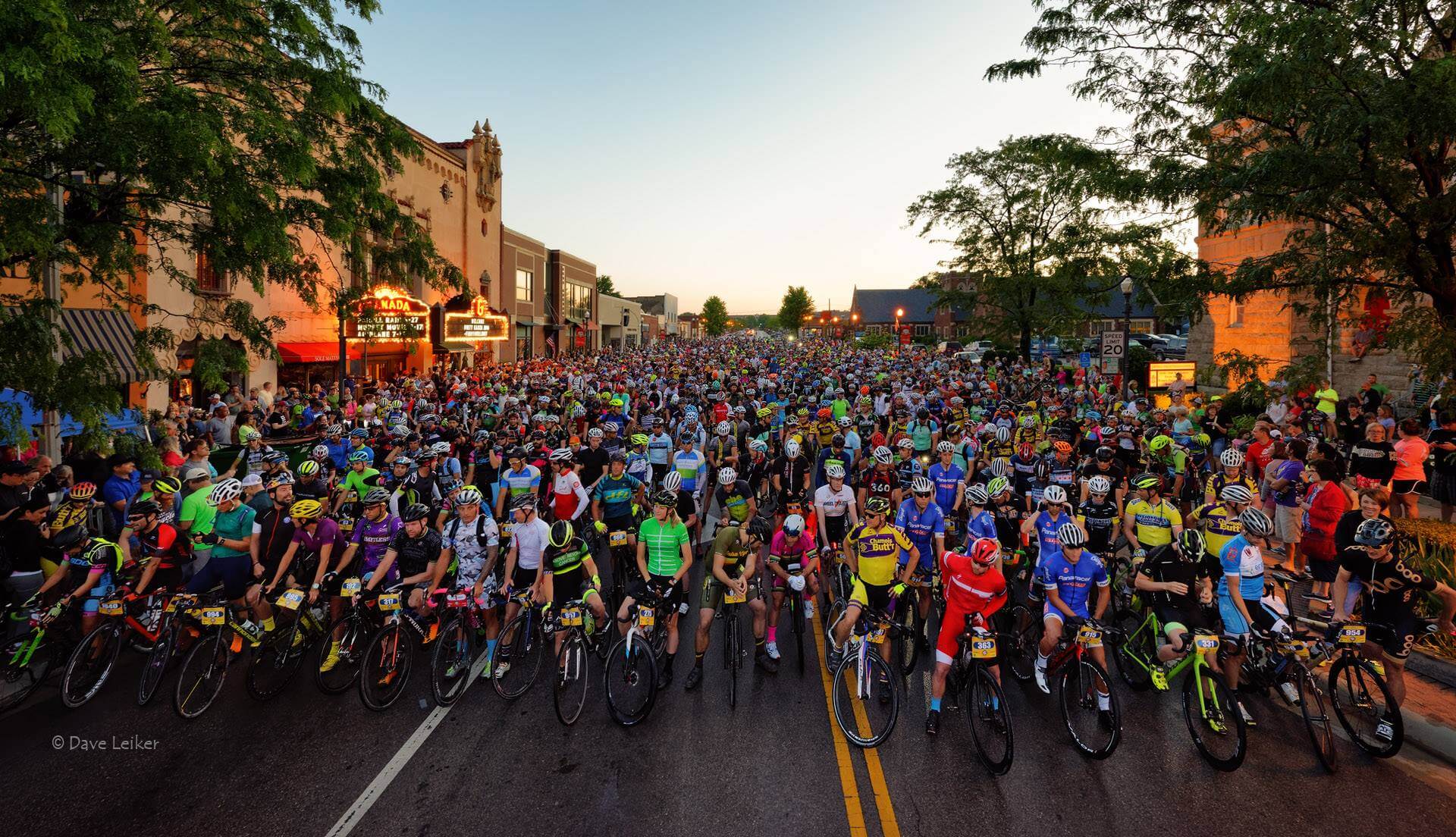 We will see a huge influx of gravel riders into Emporia next week for the Unbound Cycling Event. While some travel restrictions will limit a bit of participation, we will still see thousands of riders in Emporia. The influx of people will result in a number of community opportunities if businesses and citizens adapt to the event. Below are a few things that you may want to remember to implement over the next several days as we all prepare:
Don't assume that visitors know about your business.- The 2,700 cyclists and other crew members are coming to Emporia for a race. They may not have "what to do beyond racing" on their mind. You need to clearly describe what you do, welcome riders to town, and reach out through traditional and social media channels (tag Unbound in your welcome). Clearly define the products and services you offer, and describe why those products or services are of importance to visiting cyclists. Some people may be flying in, so offer services like shipping to make purchases easier.
Take advantage of changes in the Finish Line setup.- The finish line will shift slightly south this year to help activate the 600 Block of Commercial Street. Vendors will be in the 700 Block of Merchant Street parking lot. These changes may allow businesses to increase traffic. Your store fronts will have a clear shot to the finish line (some of you could host watch parties from your upper stories). You can pull people into your businesses for products and services throughout the day, and point them to other local vendor areas. The finish line will still be the place to be, but you may be able to shift some consumer behaviors this year with some additional planning. You can find out more about the Emporia Main Street Finish Line activities by CLICKING HERE.
Use your windows, marquees, sidewalks and other methods to visibly welcome riders.- Welcome signage is huge with visitors. Some cyclists are used to activities where they "aren't a big deal". Unbound gives people the opportunity to feel like a rock star, but it takes your involvement in welcoming people to create the positive vibes.
Know what is going on, and share information with your staff.- You can find a complete listing of unbound activities by clicking HERE. Local merchants are usually pretty good about keeping up to date on local events, but when staff members ask "is there something going on?" in front of a customer, it can make them seem a bit clueless. Get familiar with local events so you can take full advantage of the traffic they produce.
Come out and show your support!- Your voice (and cowbells) provide the necessary backdrop and energy for Unbound. People can ride bikes anywhere, but they only get the community support common with this event here. Come downtown for the different activities, thank people for attending, and ring your bells for riders!
Volunteer for chalking and cleanup.- Emporia Main Street always conducts cleanup events prior to the ride, and we have families and talented artists come out to chalk sidewalks to welcome people. The Welcome Wagon events for Unbound are scheduled for Tuesday, June 1st at 5:30 p.m. starting from the Emporia Main Street office at 727 Commercial Street. CLICK HERE for more information.
Get yourself, your family, your business, or your organizations involved in the event by volunteering.- Volunteers are critical for healthy communities and successful events. Teaching family members the value of volunteering early is necessary to develop a sense of civic responsibility. Volunteerism as a business or organization shows your commitment to things outside of your immediate interests. You can sign up as an Emporia Main Street volunteer by CLICKING HERE. You can sign up as an Unbound volunteer by CLICKING HERE.
Be an advocate for the area.- If you see someone that looks lost, thank them for coming to our community and do your best to guide them. Remember, they probably have the same chains we have in their home community, so emphasize businesses and amenities that are unique to our area. People that have gone out of their way to welcome riders have often generated unique friendships that have lasted well beyond the race. When asked about the best part of the local gravel scene "the people" is often the most popular answer. Be one of the people that endear riders to the area.
Collect information to follow up.- If you are a business, please collect information from visitors that allow you to continue communication. Many local businesses have the ability to sell online or follow up for specific sale items through other means. If you don't have information for visitors, you can't reach out. If you don't promote your own information (business cards, brochures, instant digital outreach), visitors may forget who they need to contact. With some extra planning you can sell to visitors beyond when they are physically visiting.
Energize yourself and those around you.- We are still in a transition phase within the community. The pandemic is still here, the labor market is the tightest I've ever seen it, and converting from a year of introversion to interaction can be tough. We need to get the energy up for our visitors. Find your happy place, do something special for your staff, reward positive behavior, and commit to doing something each day to brighten someone's mood.
We understand that there have been a lot of changes with this event since 2019. New names, faces, setups, and pandemic requirements have some people a little apprehensive. A name is just a name, the new faces are good people, the setup changes are our way of providing a fun and safe environment, and we have some examples of large local events that have been conducted while keeping infections low. We hope for clearer skies and warmer weather, but we are counting on all of you to get the gravel grinding scene back on track through your participation.
Welcome people. Volunteer. Be an advocate. Prepare your business. If you need help, reach out to Emporia Main Street! Let's make this year one to remember!