Emporia Main Street and a committee of local community members and EHS graduates have been working together to create a class reunion weekend for graduates of Emporia High to gather and reconnect. It is our hope that, Apella will be held in conjunction each year with EHS Homecoming Activities and provide you with an opportunity to visit you favorite Emporia locations, enjoy the community and gather with friends.
Apella - Ancient Spartan Assembly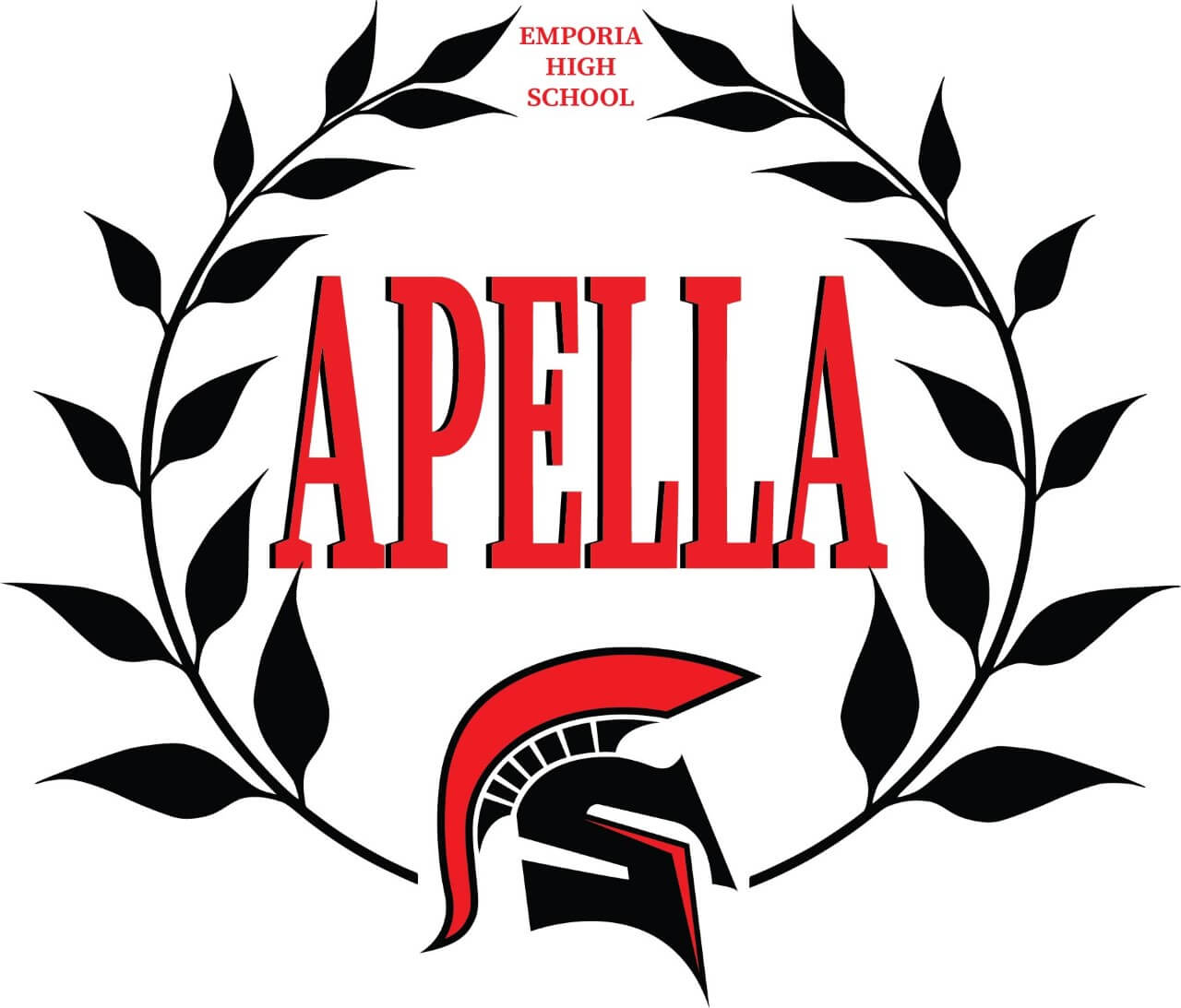 So what is this event all about? Like we said, it is the committees hope that this event will take place each year in conjunction with the EHS Homecoming activities. Friday night will include the homecoming parade & ceremony and a chance to everyone to cheer on the Spartans at the football game. Saturday will be filled with various activities!
FAQs
Is this just for specific classes each year? No, this event is an ALL class reunion. This means that all of the events hosted by the Apella Committee are open to all Spartan Alumni (and community members). We do encourage classes that are having Keystone years to organize individual gatherings/parties/meet ups during the weekend.
What happens during Apella weekend? The Spartan homecoming parade and football game on Friday night are part of every Apella weekend. Additional activities vary based on interest and class participation. Examples of past activities include post-game mixers, karaoke, class cookouts, class pictures, tours of Emporia High School. Got ideas? The Apella Committee is happy to work with your class representatives to make them happen!
What is a Keystone year? These are years in 10 year increments (10, 20, 30 etc). But if your class wants to get together and it is your 12th year reunion - go for it! We just want to provide some guidance on when you plan, but it is totally up to your class.
Who is in charge/the contact for my class? We are working on gathering that info. The side bar indicates names and contact info for the classes we have been able to connect with. If you are that person, please fill out the form below.
How can I get more info on the event: You can fill out the form below to receive periodic information. You can also follow the Apella Facebook page for more frequent updates (or both).
When is the 2024 Apella event? We will not know until EHS sets the date for homecoming. We expect the date to be announced in Summer 2024 or sooner. Sign up below and follow us on Facebook for updates.
How do I join the Apella committee? Please Contact Jessica Buchholz at [email protected] or call 620-340-6430.
Emporia High School Class Contacts