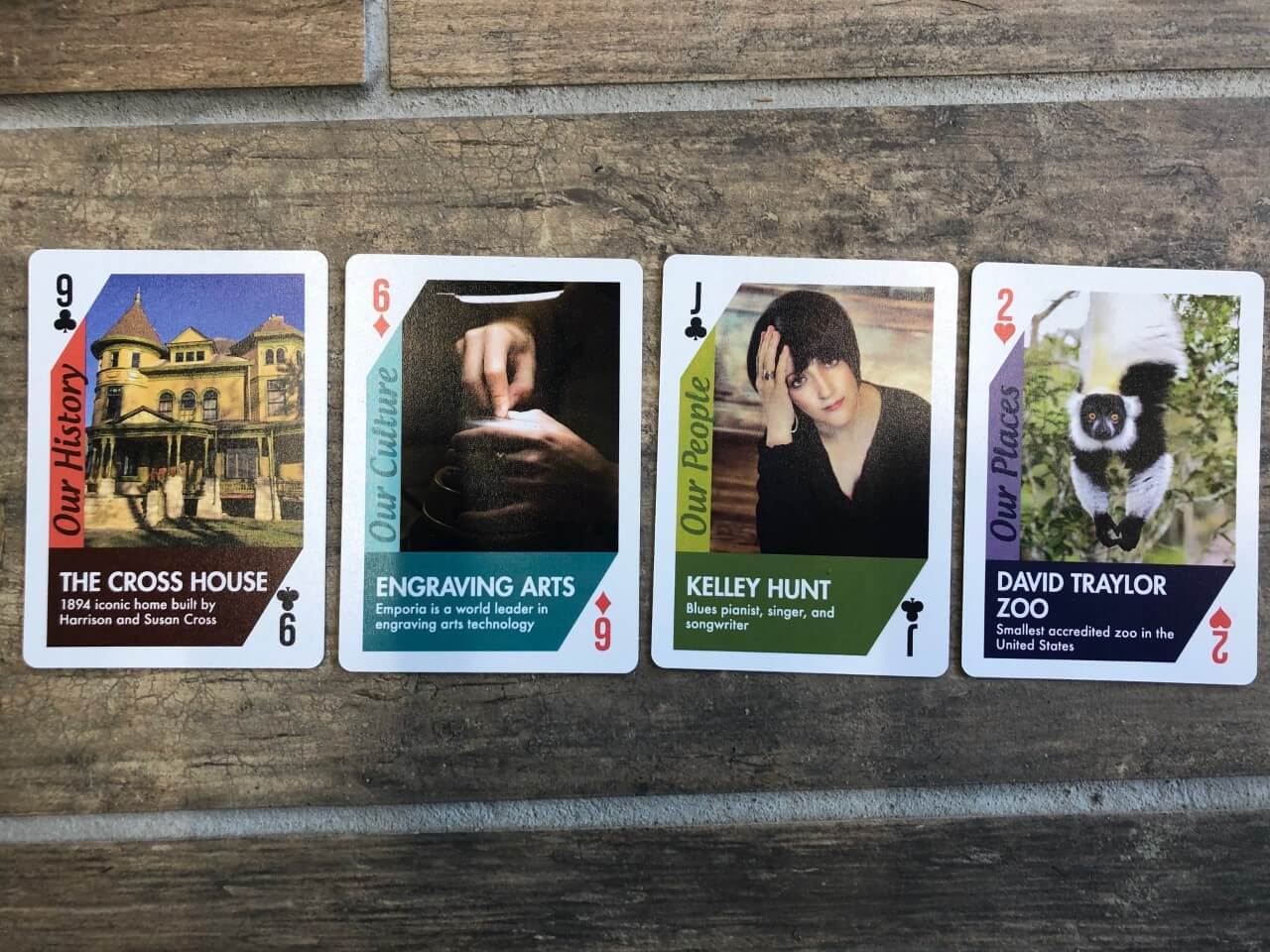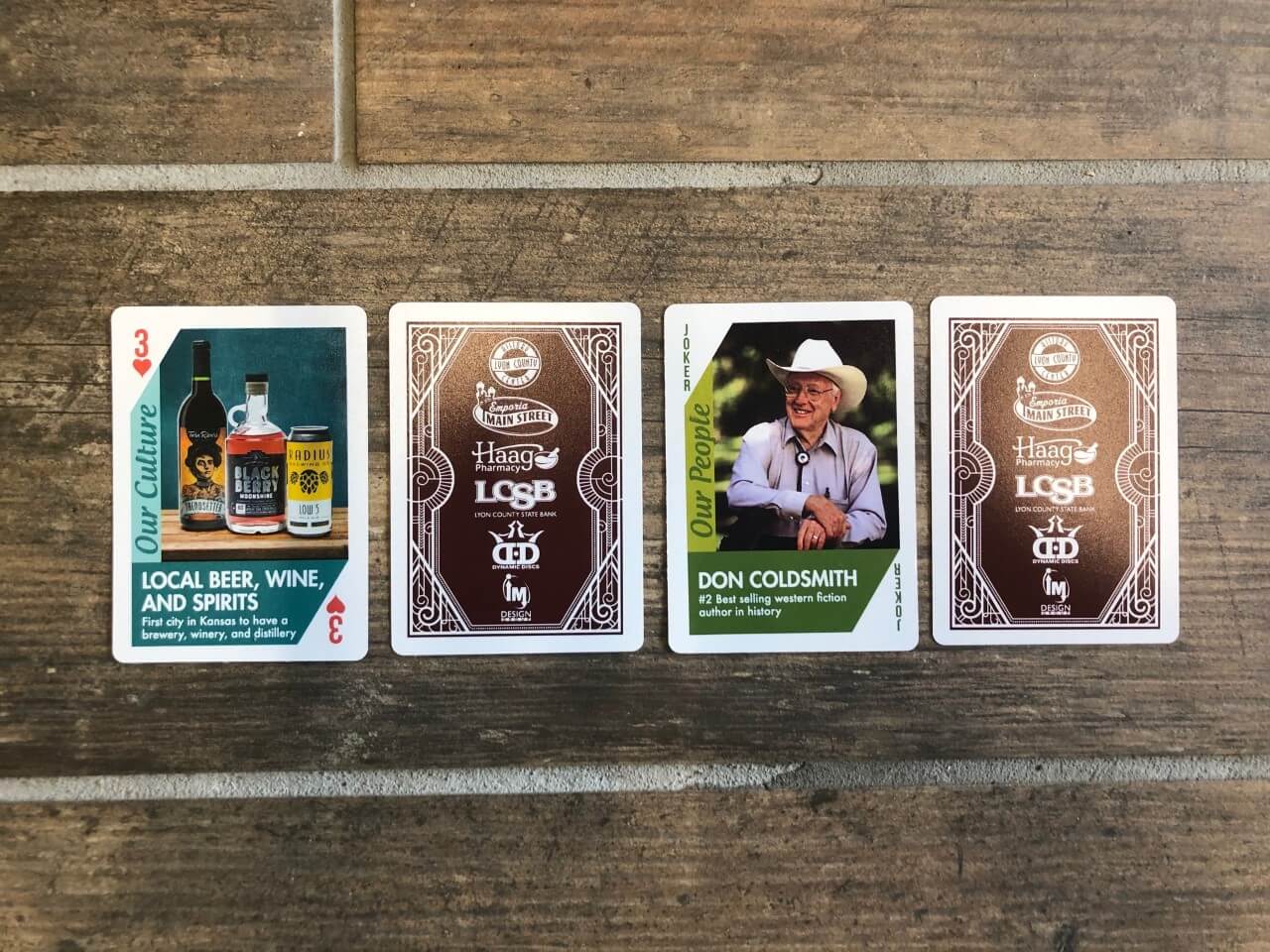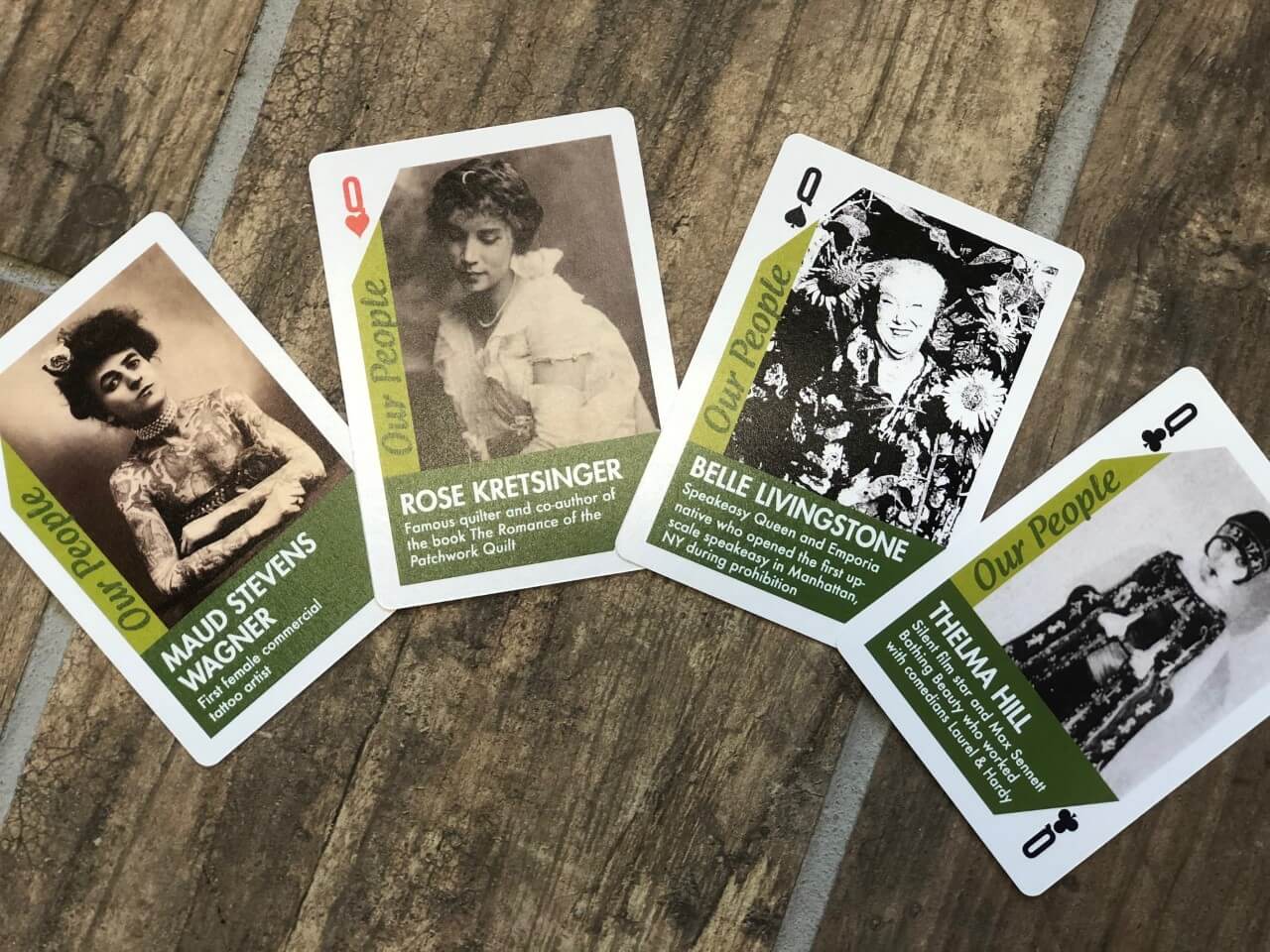 The Emporia Main Street Design Committee in partnership with the Lyon County History Center are excited to introduce Emporia Area Playing Cards.
These colorful cards capture the rich history, unique landmarks, and influential people from the Emporia area! Each pack of cards is a standard 54 card deck and comes in a clear hard plastic box. These cards are $10 a deck and are available at Emporia Main Street (727 Commercial Street), The Lyon County History Center (711 Commercial Street) and Trox Gallery and Gifts (729 Commercial Street).
To order online for pick up or to ship click here: SORRY WE ARE CURRENTLY SOLD OUT
Each card represents a person, place or thing with an Emporia tie. To read the history of each card, click here: Playing Card History
We know there are so many cool people and places in our community - and that we could not fit everything into one deck. If you have a suggestion for our second edition click here: Emporia Area Playing Cards Version 2
A BIG Thank You to our sponsors: Haag Pharmacy, Lyon County State Bank, Dynamic Discs, and IM Design Group.