In the Spring of 2020 Emporia Main Street worked with Coffelt Sign Company and the Kansas Creative Arts Industries Commission to produce a series of temporary interactive murals in the downtown area. Public art benefits a community by adding enormous value to its cultural, aesthetic, and economic vitality. It is now a well-accepted principle of urban design that public art contributes to a community's identity, fosters community pride and a sense of belonging, and enhances the quality of life for its residents and visitors.
Thanks to a generous gift from Brock & Mary Kretsinger and a grant from the Kansas Creative Arts Commission, Emporia Main Street was able to continue the placement of interactive murals within the community. Last fall, with the help of Coffelt Sign Company and IM Design Group we installed several quilt blocks through the downtown and community. These blocks feature the creative talents of world renowned quilter, Rose Frances Good Kretsinger. For more information in this program and where to view the quilts click 
HERE
.
After gathering concept submissions from area students and artists, we had lots of content to work with.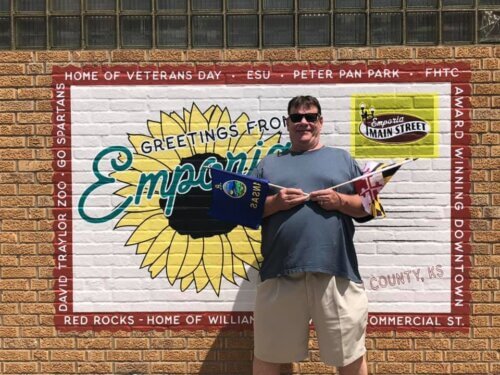 729 Commercial Street -facing alley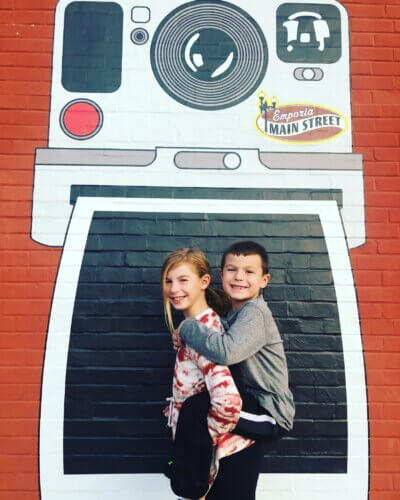 729 Commercial Street -facing 8th ave
700 Block Breezeway-Next to Gravel City Adventure & Supply