September 14, 2019 – Downtown Emporia –  
7:00 am

 – 

4:00 pm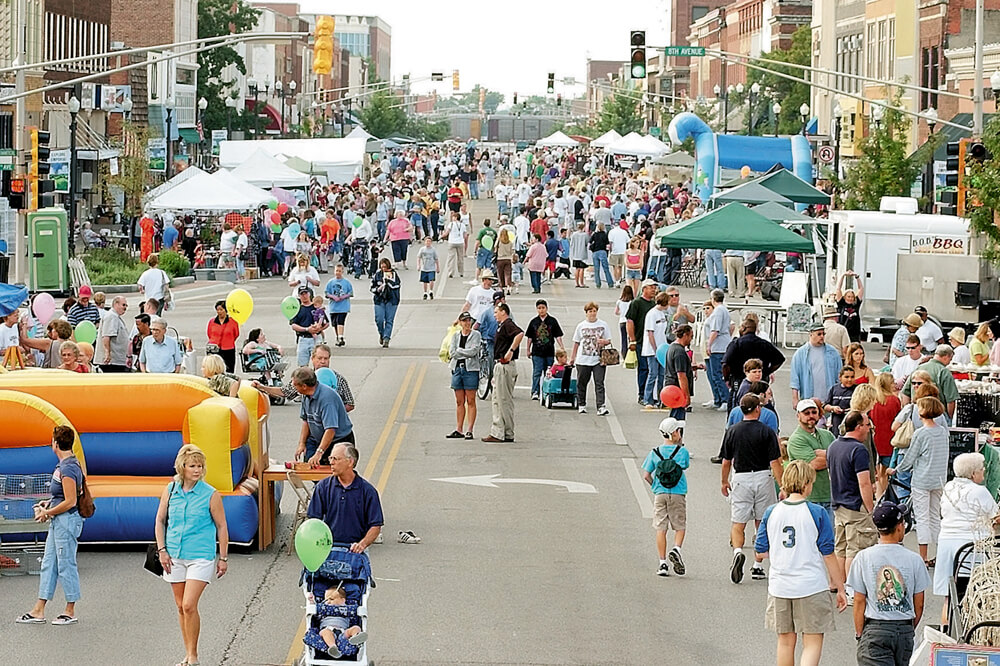 You can sell and buy  Collectibles, Antiques, Artwork, Crafts, Food & Everything Else….including the kitchen sink! This is an all day event with food, refreshments and music.  Fun for everyone!
Multiple booths are available.   Booth set up must be completed before 6:30 a.m. Saturday, Sept. 14, 2019.  The main street of downtown Emporia will be closed from 3rd to 12th and booth space locations will be in the parking areas on both sides of the street.  Event will be held rain or shine.  Each vendor is responsible for all their own display tables, racks, etc.  Power is limited; we must know your power requirements prior to the event, there is a $10.00 fee for electricity (110 GFI max). This typically means there is only enough electricity to power one item. There may not be multiple items plugged into a power strip. Event sponsors are not responsible for accidents or loss.  Booth security is the responsibility of the each vendor.  A booth space reservation form is provided below.  Your booth space location will be sent to you.  If you have questions, please contact us at 620-340-6430.
This is a family friendly event. Products or marketing materials that are culturally insensitive, sexual in nature, or promote illegal substances are not allowed. Main Street reserves the right to ask you to leave or remove these products from your booth.
Please note that we do not limit vendors in categories. If you are a direct sales vendor there might be a chance that there will be another vendor with the same products.
Registration is non refundable.
For a printable form, Click Here