Unbound Gravel – Expo and Finish Line Festival Details.

by Jessica Buchholz, Events Coordinator | May 24, 2023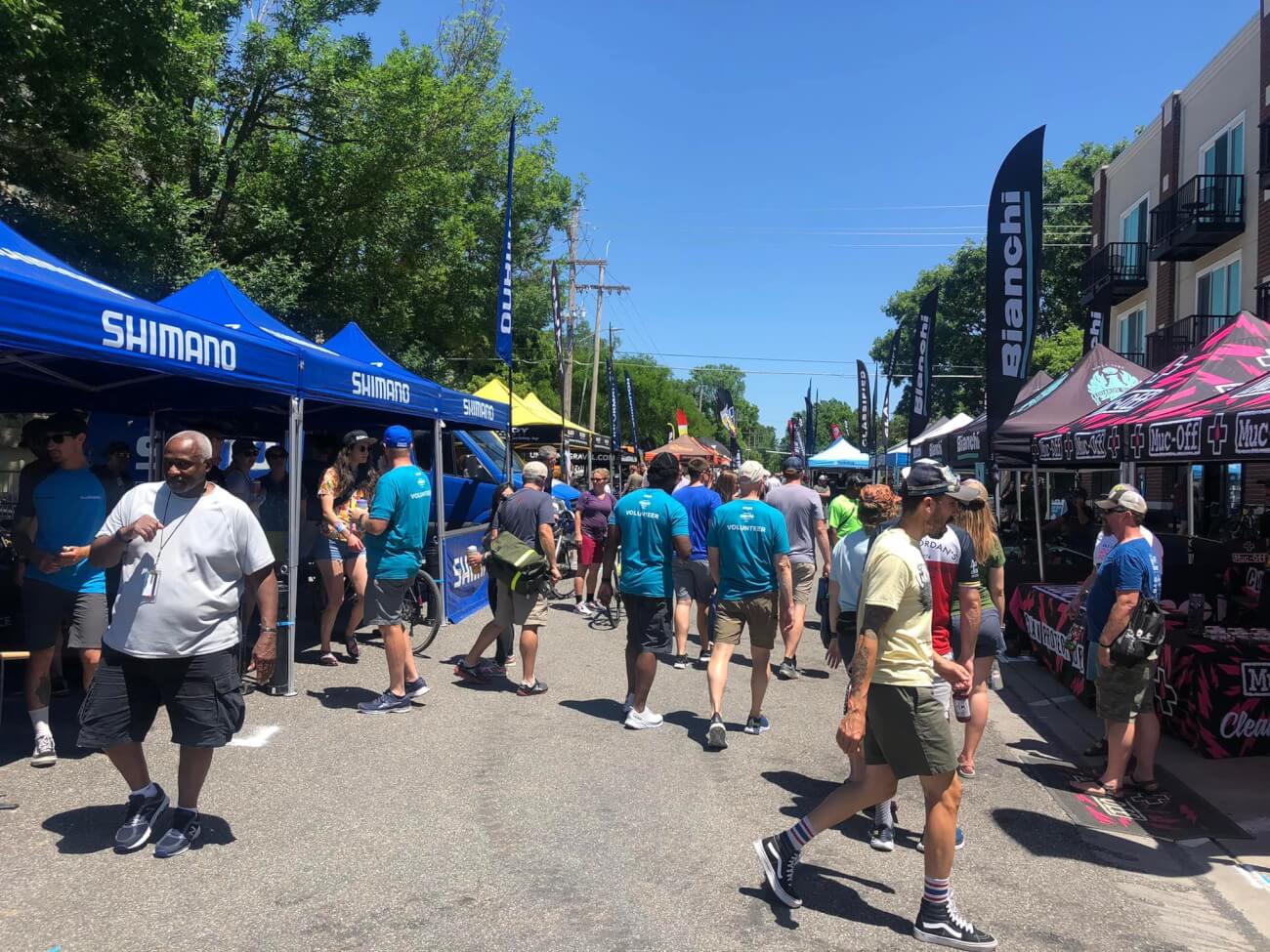 You might have noticed some extra lycra in town with new cyclists getting their legs ready for the Unbound Gravel events. There are a variety of things you need to know about upcoming events. Below, we will have times, locations, and basic structure of events as the Unbound Gravel activities get closer.
All Things Gravel Expo:
The expo features a variety of gravel cycling and support businesses, food, and a beer garden.
Dates and Times for the All Things Gravel Expo: Thursday, June 1st from 2:00 p.m. to 7:00 p.m. and Friday, June 2nd from 10:00 a.m. to 5:00 p.m. The affected area will close to traffic from Wednesday, May 31st at 6:00 a.m. to Friday, June 2nd, at 10:00 p.m.
Maps and Contacts:
You can find a basic event map by CLICKING HERE. The All Things Gravel Expo is a managed by Madison Giger whom you can contact by CLICKING HERE.
Closure Map:
Race Times and Launch Locations:
XL Race (350 Miles)- Launches Friday, June 2nd at 3:00 p.m. from 8th Avenue between Commercial and Mechanic Streets. Riders will launch south down Commercial Street.Professional Men's and Women's- Launches Saturday, June 3rd at 5:50 a.m. from 6th and Commercial Street. Riders will launch south down Commercial Street.200, 100, 50, and 25 Mile Races- Launches will proceed after the pro launch (5:50 a.m.) to 9:00 a.m. in distance order.
Closure Times:
Commercial Street between 6th Avenue and 10th Avenue, including side streets adjacent to Commercial to alleyways, will be closed to traffic from Saturday, June 3rd at 4:00 a.m. to Sunday, June 4th at 3:00 a.m. Race inquiries can be directed to Unbound Gravel Race Director Ben Sachs by CLICKING HERE.
Emporia Main Street Finish Line Festival:
This year's Emporia Main Street portion of the Unbound Gravel event will look significantly different from years past. In an effort to enhance rider safety, the finish line chute for returning riders was widened. To accommodate the chute, most food and other vendors will occupy the west side of Commercial Street, with additional opportunities for viewing areas on the east side of Commercial Street. The Finish Line zone will extend from 6th Avenue north through most of the 900 Block of Commercial Street.
Finish Line Party schedule:
The Emporia Main Street Finish Line Festival officially starts at 11:00 a.m. and will conclude at midnight. Alcohol sales will begin at noon and "last call" will be 11:30 p.m. No motorized vehicular traffic, with the exception of emergency vehicles, is allowed in the finish line area during operating hours. The Emporia Main Street Finish Line Party is a Common Consumption Area (CCA). Alcohol may be purchased inside the CCA from authorized vendors and carried throughout the designated area in branded cups. Alcohol cannot be carried into or be carried out of the designated area by attendees.
We will have some fantastic food trucks participating in the Finish Line Party, and cheering on riders is a blast! Make sure you invite your friends and family downtown on June 3rd!
Vendors and Event Contacts:
The Emporia Main Street Finish Line Party vendor spaces are sold out. For additional event information, please contact Emporia Main Street Community Development Coordinator, Jessica Buchholz (CLICK HERE), or Executive Director, Casey Woods (CLICK HERE). For a vendor map, please CLICK HERE.
Community Information:
Remember that 4,000 riders from all 50 US States and 40 foreign nations means A LOT of extra bike traffic in town and on regional gravel roads. Several of the participants are staying at local hotels, area campgrounds, and houses throughout the region. Please be patient with our guests and drive defensively.
Our guests provide a tremendous opportunity for our region to put our best foot forward. Come down for the Finish Line Party (and invite your friends and family), cheer riders during launches, answer questions for visitors, and thank people for participating in our gravel riding community.