by Casey Woods, Executive Director | March 4, 2020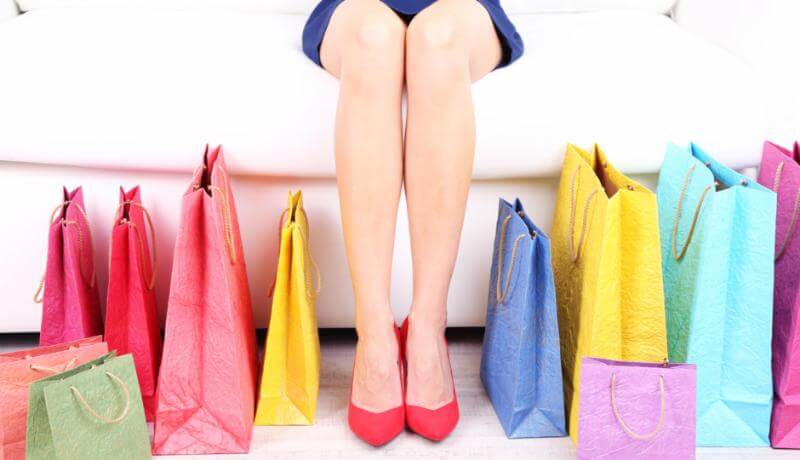 National trends and analysis help us project a pathway to success
General technology, automated integration, and web based sales have impacted almost every industry. Retail isn't immune to changes in technology and shopping preferences, but new trend data suggest that retail of the future will need to take very specific steps to grow. Emporia Main Street's affiliation with the National Main Street Center allows us access to a variety of different expert "webinars", including a recent on-line presentation covering the future of retail. Below are some of the notes we jotted down from the presentation:
Where are we now? The average downtown is about 15-20% retail. The rest of our downtowns throughout the nation are filled with service businesses, restaurants, nightlife, governmental institutions, and medical providers. The diversity of uses in the downtown allows for steady traffic that is designed to interact. Retail is an important component to downtown interaction because it facilitates destination usage.
Nationally, the usage of non-shopping center areas (like downtowns) has increased, while shopping centers (strip malls and traditional malls) have seen a 29% drop in usage over the past decade. Part of the change in usage is the result of physical chain store closures due to changing shopping habits, lack of disposable income in younger demographics, and increases in on-line purchases. In 2019, there were over 9,000 retail chain store closures in the United States alone. Disposable income elimination due to a shrinking middle class has a significant impact on the quantity of retailers (particularly chains). In 1970, 65% of the United States was "middle class", but today, that number is just 40%. Our types of expenditures are impacting our ability to buy "stuff". In 1960, the average U.S. citizen spent 5% of their income on healthcare; that number is 18% today.
Online shopping is having a significant impact on traditional retail. Amazon currently represents 50% of all on-line retail sales, but on-line sales only account for around 11% of all retail sales. By 2026, online sales are projected to represent 25% of all sales. While some entrepreneurs will be able to function in an environment where their in-store sales are supplemented by on-line sales, many chain stores will not be able to sustain their network of physical stores, distribution channels, warehouses, and on-line infrastructure while competing with "on-line only" competitors.
So, how will retailers of the future compete? There are five basic ways that retail entrepreneurs in community cores can compete in the future:

Differentiation- A lot of future retail will switch from commodities that you can "find anywhere" to local designs, artesinal products, items that are made/refined on-site, or unique/hard to find items. If it can be easily mass produced, you will have to compete against on-line mass sellers.
Experience and Interactivity- Older retail models are focused on expediency in getting people into and out of an environment with as little contact as possible. Even check out help is being eliminated in favor of an industrial process where the consumer is the through-put. Newer retailers will need to focus on targeted promotions and signature events that engage their customers (not "the biggest sale of the year" every weekend). Pop up and entertainment venues like "paint & sip", escape rooms, little kids indoor playgrounds (with candy, book, and/or toy sales), haunted houses, and "classroom retail" (retailers that constantly teach how to use their products to create finished goods) will dominate future retail.
Emphasizing the "Local Movement"- Communities will need to do a much better job explaining why it is important to shop local. The internal focus of "I'll do whatever I want", "it's all about me", and "I'm just one person, it's not that big of a deal" is difficult to penetrate. Towns that link community success with local support of local businesses in the mind of consumers will enable local businesses to thrive.
Forming Lasting Connections- Local businesses should always seek the opportunity to form meaningful connections through unique acts of service. Last week, an individual from a small town outside of Emporia came to town with a dilemma. She had a death in her husband's family, and he needed new shoes to match his suit but he couldn't get away. Brown's Shoe fit let the customer go home with two sets of shoes to keep the ones that fit. The others were returned, and this customer can't stop raving about the service at Brown's. Co-Working spaces that include activities beyond "here is your desk" can create connections for a community. Game rooms can generate lasting positive memories for youth. The more lasting connections established, the more loyalty citizens will have for a community.
Capitalizing on Social Consciousness- We know that dense community cores require less fuel consumption, less infrastructure, and contain the majority of local entrepreneurs. When they couple inherent social advantages with reusable bags, local fundraisers, support of the arts, and social education, the downtown can function as a marketplace of ideas instead of just a market. The traffic generated through these initiatives can help support local businesses.
What future trends will define communities and their cores?

We will need less gigantic dedicated retail spaces- Shorter supply lines and a stronger focus on turning over inventory means smaller spaces required for retail. National retailers are scaling down store sizes to focus on efficiency, and large single-use buildings will be difficult to adapt and reuse.
Downtown housing will drive business usage- This is an area that Emporia has a head start. We know that people living downtown have a tendency to spend about 40% of their disposable income downtown. Because of their proximity to local businesses and other venues, they push an extension of hours and the inclusion of entertainment options.
Businesses will need to offer multiple distribution channels- Businesses will need to infuse some technology in their business that allows for an online inventory, online sales, and in-store pickup options. People on a time crunch want options to support local businesses, and businesses with multiple planned distribution channels help customers buy local.
Mobile retail will supplement traditional retail- Some regional businesses are supplementing their in-store sales with mobile sales trucks. These trucks hit a defined area on a set schedule within a larger region to supplement sales, and attend large festivals with significant amounts of their target demographic to create market recognition and sales. Everyone from lumberyards traveling directly to developers, to yarn trucks visiting assisted living facilities are taking advantage of blending physical and mobile sales elements.
Night Markets will activate areas when more people are available- If your business is open from 8-5, five days a week, you will always miss the customers that work those same hours. Periodic night markets allow different retail items to gain exposure to a different consumer market. Local events like Emporia First Friday or the Midnight/Moonlight Madness events are an example of night markets.
Smaller retail storefronts will become more prevalent- The days of the 100 foot wide "bigger is better" store fronts are nearing a close. Many building owners are trying to find ways to redevelop larger spaces into multiple functions/tenants that can support each other. Focusing on the profitable use of every square foot of a building can improve sustainability of buildings and the community core.
Smaller "box" stores will seek a place in cores- Some chain businesses are starting to understand what changes in retail preferences, traffic models, and demographic shifts mean for their businesses. More corporate owned stores are seeking placement in community cores. Co-placement of corporate and entrepreneurial businesses can get a little tricky, but solid design standards that blend spaces and allow for easy reuse are easing transitions.
Non-retail build-outs (especially lodging) will outpace retail build-outs- The boutique hotel and more formalized "Air B &B" models are much more prevalent in downtowns than ever before. Large employers that recruit talent, significant events that draw VIP's, and people that are looking for a consistent "second place" housing option for frequent visits are drawn to downtown spaces.
Repair businesses, and "build it" businesses will become more prevalent- People that can diagnose and repair items are bringing in clients from far beyond our traditional trade area. The ability to ship and receive products allows talented repair businesses to market their expertise. Individuals that can mix natural items together for the formation of candles, soaps, lotions, etc. can draw people in for raw materials and classes. Businesses that make quality items on-site (and can showcase their creative capacity) can become destination businesses with the right marketing.
Communities will focus more effort and dollars on "grow our own"- A lot of communities are starting to understand how difficult, expensive, rare, and time consuming landing one of the "big guys" is. Additionally, many communities that are focused on long term wealth creation understand that "growing your own" is a strategy that diversifies our economy and retains local wealth.
Some spaces will need "cut up" to facilitate modern business space requirements.-The Kress Center was once one large business (Kress Five and Dime), but a creative local developer (the Mallon family) pieced out the building to allow for multiple uses. The vignette style development maximized rent rates and retained a historic building in our local inventory. Smart developers will need to think differently about existing spaces.
Time moves in one direction, and it is our job to determine how we can intersect with trends to develop a stronger community. Retailers of the present will need to adapt to changes for long term success, and retailers of the future will need to start with new tools that take advantage of trends. If you have questions about how your business can intersect with the trends we wrote about, contact Emporia Main Street for an individual consultation. If you are someone considering entrepreneurship as a vocation, sit down and talk with us about your plans so we can start you off on the right foot!