Support Local Restaurants
by Jessica Buchholz, Events Coordinator | March 20, 2020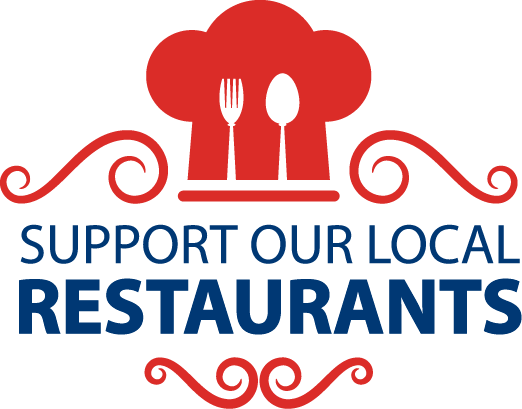 Dear Community Members and Business Owners
Right now, several of our local businesses need our support more than ever.
The Flint Hills Community Health Center in conjunction with the Lyon County Board of Health announced that: effective as of 8 AM Friday, March 20 all large public gatherings of people in Lyon County including all restaurants, dining facilities, bars, taverns, clubs, and movie theaters are hereby ordered closed to the public. These establishments may continue to provide carryout, drive-through, and delivery food and beverage services.
With that, we encourage you to reach out to these local restaurants and support them however you can. Several of these establishments are offering curbside and delivery options (when this is something they typically do not practice).
For businesses with multiple employees at work, catering in a meal is a great way to boost morale. For individuals who are working in the office or at home, ordering a meal to be delivered or to pick up curbside is a great way to show your support.
Our friends at KVOE have put together a pretty comprehensive list of establishments that are offering options. Find the list at https://kvoe.com/promotions/item/47676-support-our-local-restaurants?fbclid=IwAR0ikQKrJiq_RCLcjiZ0o8Edp7BGEsIk4q94K76y5R3Fuxquy43jaNz8jQ4
Thank you for supporting our community and shopping local!