Rose Francis Good was born in Hope, Kansas, on November 29, 1886. She earned a degree with honors in design from the Art Institute of Chicago in 1908. For the next six years, she designed fabric for Marshall Field department store, taught at the Art Institute, designed jewelry and studied architecture in Europe.
At the age of 28, Rose retired from her design career, moved to Emporia, Kansas to marry William Kretsinger, an attorney and rancher. They raised two children, William Daniel and Mary Amelia.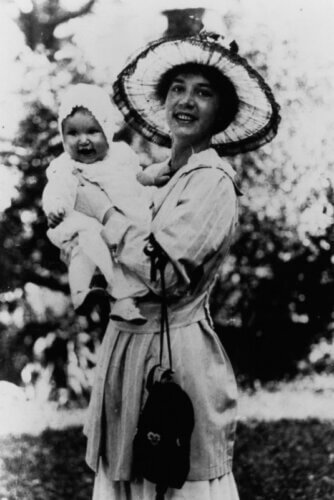 In 1926, Rose took up quilting at the age of forty. In the beginning, she found the handwork a consoling form of therapy after her mother's death. Rose chose not to use trends of the time, instead focusing on quilts of the past. She felt the patterns of the day resulted in a predictable outcome she did not desire. She got most of her inspiration from old quilts, family heirlooms of friends and museum quilts. Rose preferred nostalgic calicoes and antique fabrics to give the old-fashioned look she wanted. The extraordinary success of Rose's quilts lies in her reworking of old patterns. With her design background, she knew how to reorganize the composition of a quilt to add sophistication. She created drama with colors and accents, finishing her works of art with striking borders. Rose's unique combination of traditional standards and modern design earned her local and national fame, and she received many awards in contests from Emporia to New York City.
Due to the many accomplished quilters living in the area at the time, Emporia became known as a place where quiltmakers had high standards for design, craftsmanship and originality.
The Kansas City Art Institute mounted an exhibit of Kretsinger's quilts in the early 1930s, and her national reputation grew with the 1935 publication of the book, The Romance of the Patchwork Quilt in America, which she coauthored with Carrie Hall. In the 1942 National Needlework Contest, sponsored by Woman's Day magazine, Rose's quilt Calendula won second prize. Being runner-up must have vexxed Rose who then designed her own version of the first place quilt, which she finished in 1946.
That quilt was Paradise Garden, the quilt many consider to be her masterpiece. In 1999, Paradise Garden and Orchid Wreath were selected by a panel of experts for the exhibit America's 100 Best Quilts of the 20th Century.
Rose appliquéd most of her quilts between 1926 and 1932. She did all of the hand appliqué work herself and laid out the design for the quilting, which others completed. In 1940, she was widowed at the age of fifty-four. Rose died in 1963 at the age of seventy-six.
In 1971, Rose's quilts were donated to the Spencer Museum of Art at the University of Kansas. Rose Kretsinger was inducted into The Quilters Hall of Fame in 1985. In 1998, Kretsinger's quilts toured Japan and were the feature story of the publication, American Quilt Renaissance: Three Women Who Influence Quiltmaking in the Early 20th Century.
Rose Francis Good Kretsinger's quilts continue to inspire the quiltmakers of today.
The Emporia Quilt Tour is a project made possible through the support of Brock & Mary Krestsinger and a grant from the Kansas Creative Arts Industries Commission. We encourage you to visit our community and view Rose's beautiful creations.
Lyon County History Center – 711 Commercial Street
Orchid Wreath quilt, 1928 - Rose Frances Good Kretsinger
Paradise Garden quilt or The Garden Quilt, 1946 - Rose Frances Good Kretsinger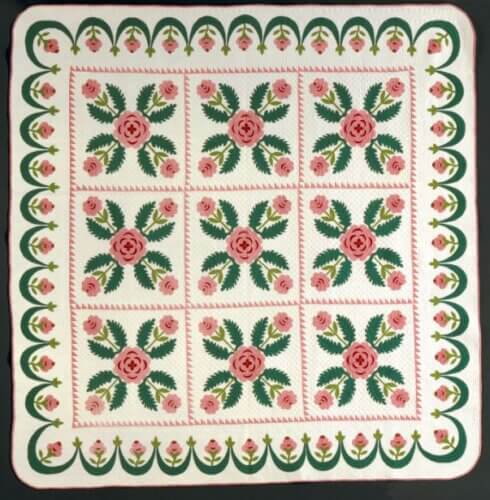 Oriental Poppy, 1927 - Rose Frances Good Kretsinger (Displayed as quilt block on West side of building).
Emporia Public Library – 110 East 6th Avenue
Snowflake quilt, or Snow Crystals Quilt, or Yankee Puzzle quilt, 1926 - Rose Frances Good Kretsinger
Freemont Park – Located north of the Santa Fe tracks, between Union and Exchange Streets.
Calendula quilt, or Allen Rose quilt or variation of the Democratic Rose Variation quilt, 1930-1932- Rose Frances Good Kretsinger (displayed as quilt block).
315 East Logan Avenue – Historic Howe House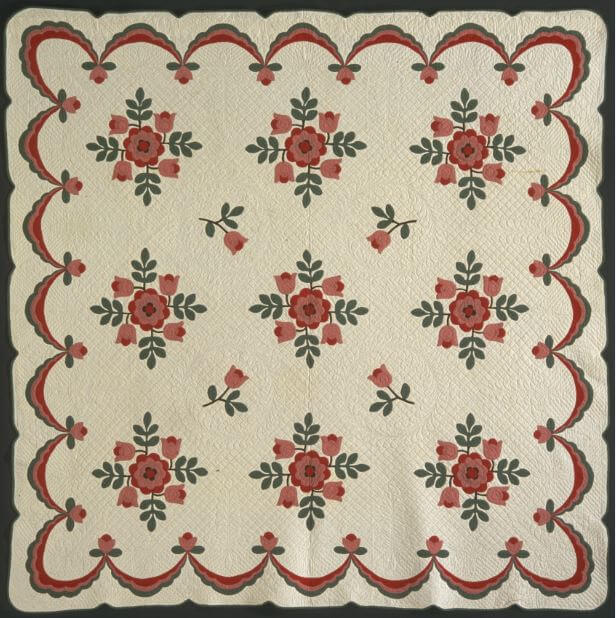 Ohio Rose quilt, 1926-Rose Frances Good Kretsinger (displayed as quilt block).
David Traylor Zoo – 75 Soden Road
Wreath of Roses quilt, 1929 - Rose Frances Good Kretsinger (displayed as quilt block on West side of zoo near train park entrance).
616 Mechanic – Coming Soon
Pride of Iowa Block, 1927 - Rose Frances Good Kretsinger