Power Ups
To build a better Emporia, lets start asking the people that want to be here…
Most businesses will tell you that when they want to build their business, they concentrate on existing customers. Why do those customers use the businesses services? Why do they shop in the businesses store front? What are the demographic features of the current customers? What do they want to maintain and expand their future relationship with the business? Who are the other people in the marketplace that resemble the current business customers?
Communities should ask many of the same questions. Too often, we concentrate on people that don't live in Emporia or have an overwhelming desire to move to the "big city" to determine how we should develop as a community. A business that constantly chased the customer they didn't have, or was spending the majority of their resources attempting to cater to the perpetually unsatisfied, would constitute a business with a short life span. How can we use this consumer model to create a better community climate?
Start by identifying the younger people that are Emporian by choice, and ask questions that help develop an action model. It sounds simple, but if we ask people that constitute the future core of the Emporia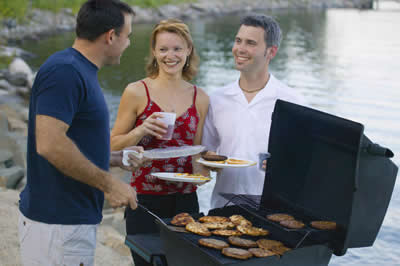 community what they enjoy about Emporia, why they are here, what they need to remain here and a little about their lives, we can help determine a "target market". In a small sample survey, we saw many examples of people choosing Emporia because of the unique interpersonal relationship options, the ability to affect change through volunteerism, the outdoor recreational opportunities and the unique lifestyle. Although we might all like to think we are unique, those individual attributes can assist us in determining the type of person we should market our community too.
Understand that national demographic shifts must be recognized. We are becoming more diverse as a nation, and that's a good thing. Diverse ideas, ethnicities and amenities create a more welcoming community landing spot. Ideals stretch across race, gender and socioeconomic groups, but our long history with diversity, if we embrace it, should provide a more welcoming community for those that represent fast growing portions of the U. S. population.
People still need employment opportunities. However, those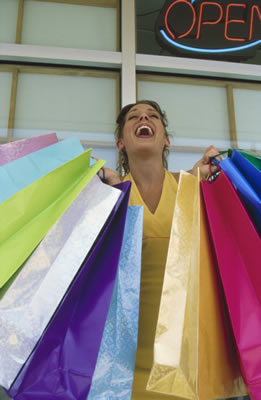 employment opportunities need to include a diverse mix of entrepreneurs. As automation grows within many businesses, we will see a new emergence of smaller businesses that rely on technical skill, math, science, medical expertise and artisan talents. With some estimates that up to 70% of all jobs could be replaced by automation in the next 30 years, we need to understand that our best community investments reside in our people. Giving our entrepreneurs the resources they need to engage a rapidly changing market represents our best chance to succeed in the new economy.
Engagement leads to long term Emporia citizens. Many younger people talk about being "dismissed" by people because of their inexperience. Or, traditional entities get frustrated with youth that don't fit within their organizational model. It's not the job of youth to adapt to us, it's our job to adapt to them. It's our job to educate, find resources and provide real support that meets the new generation's ethos. We have to constantly reinvent ourselves to attract and retain our best and brightest. Part of that engagement process may include some blunt honesty about what's realistic in a rural Kansas town, but that goes back to our understanding of our target market. Rural Kansas isn't for everyone, but it can be a wonderful place for some. If we engage our target market, we can create an emotional attachment to Emporia that results in long term citizens.
We've got to be different- we don't have a choice. We will never out-homogenize larger metropolitan areas. It's a physical impossibility. So, we must create unique opportunities for business and citizen engagement in the community. Working hard over months and years to help start a three person business or organically grow a unique event may not be sexy, but we can market unique. If Emporia was a business, we wouldn't ask how we could be exactly like a competitor. We would ask what sets us apart, and how we could use our differences to create more opportunities.
No one wants to hear "this community may not be right for you", but if
you want the population of New York City, need proximity to an ocean or the climate of Phoenix (outside of a few Kansas summer months), we probably aren't for you. If you like rural communities with many cultural options, if you like towns where you can get involved, if you want to help build something great as opposed to having things done for you, if you love beautiful vistas and enjoy the comradery that only a smaller community can offer: Emporia is the city for you. If you choose not to live in Emporia, that's your choice, but we are going to work hard to build the best community possible for the people that want to live HERE. Will you help?