National Main Street Conference Kansas City – A unique traffic builder for your business

by Casey Woods, Executive Director | March 13, 2018
The National Main Street Conference is March 25th through the 28th in Kansas City, Missouri.  Due to the proximity of the conference to Emporia, and our location on a major highway system that communities may use to access the conference, Emporia Main Street is engaging in some efforts to capture traffic.  We need your help in ensuring that we can entice people to stop, shop, eat at, and experience Emporia.  Below are some easy ways you can get involved in putting our collective best foot forward for Main Street visitors to our community:
1.  

THIS

 SUNDAY, March 18th, at 10:00 a.m.
, local businesses will participate in a post St. Patrick's Day clean up.  We will meet at the Emporia Main Street office, and trash bags and latex gloves will be provided.  The more people that attend the clean up, the faster we can clean the area.  
We will hold an additional clean up on Thursday, March 22nd, at 5:30 p.m. starting from the Emporia Main Street office.
2.  Adopt a Garden.
  The Adopt a Garden process generally starts in April, but we are reaching out a little earlier 
this
 year to encourage individuals, businesses, and organizations to help beautify the area.  If you currently have a garden, please make time to do some basic cleaning/maintenance prior to March 24th.  If you would like to adopt a garden, please contact Emporia Main Street.
3.  Targeted outreach-
 We have compiled contact information for organizations likely to travel
through Emporia on their way to the National Main Street conference.  If you have information you would like us to include in an outreach email, please send the information to Emporia Main Street by 
THIS

 FRIDAY
.  People driving through will most likely stop in Emporia on Saturday, March 24th.
4.  STAY OPEN for the National Tour (and let us know)- Sunday, March 25th, from 10:00 a.m. to 3:00 p.m.  Beyond set tour schedules, we will allow plenty of time for participants to explore on their own.  If you are a restaurant, retailer, or you have entertainment options available on Sunday- please let us know and we will forward your information to tour participants.  If you are an entrepreneur, the people attending the Main Street conference are your type of people (times two if you are in an older core building).
5.  Display your Main Street pride!- Main Street staff and volunteers attending a National Conference look for Main Street businesses.  Those little Main Street window clings and your Main Street member photo can draw people into your business as they are doing "product research" (aka shopping) on their way to or from the conference.  Wearing your "I heart Emporia" shirt can also set a nice tone for those visiting our community.
6.  Be prepared for questions.– People inquiring about a community from a Main Street staff or board of directors will probably want to know about you, your business, the community, the downtown, and your Main Street affiliation.  Simply understand that these folks look at communities a little differently and will want to communicate with you accordingly.
7.  Understand that what goes up, must come down.- 
 Those that stop by as they are driving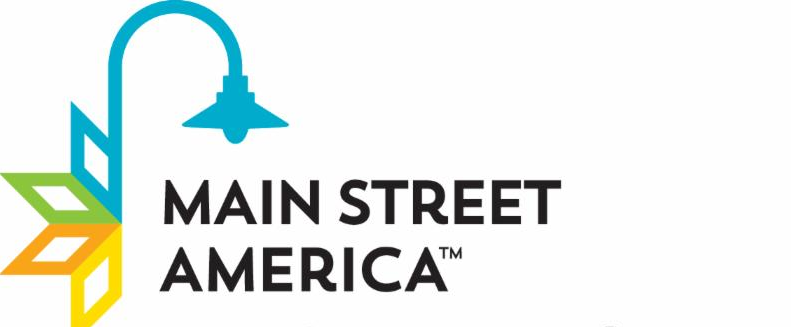 through on Saturday or Sunday will likely travel back through on Wednesday or Thursday of the following 
week
.  Make sure you are giving people a solid reason to stop back through!  Following up with information on large upcoming events (The Taste, the Glass Blown Open, Cinco de Mayo, the Flatland Cruisers Car Show, the Dirty Kanza, etc.) can drive more future traffic.
Emporia Main Street does our best to drive traffic into our community.  We love to partner with our local businesses to ensure that our community guests have a great time AND spend dollars at our local establishments.  Providing us with a little information, and doing a little preparatory work can pay dividends for your business and your community!