Experts, City Officials, Main Street Managers, and Developers from around the state talk through a type of housing that works for communities.

by Jessica Buchholz, Events Coordinator | August 31, 2021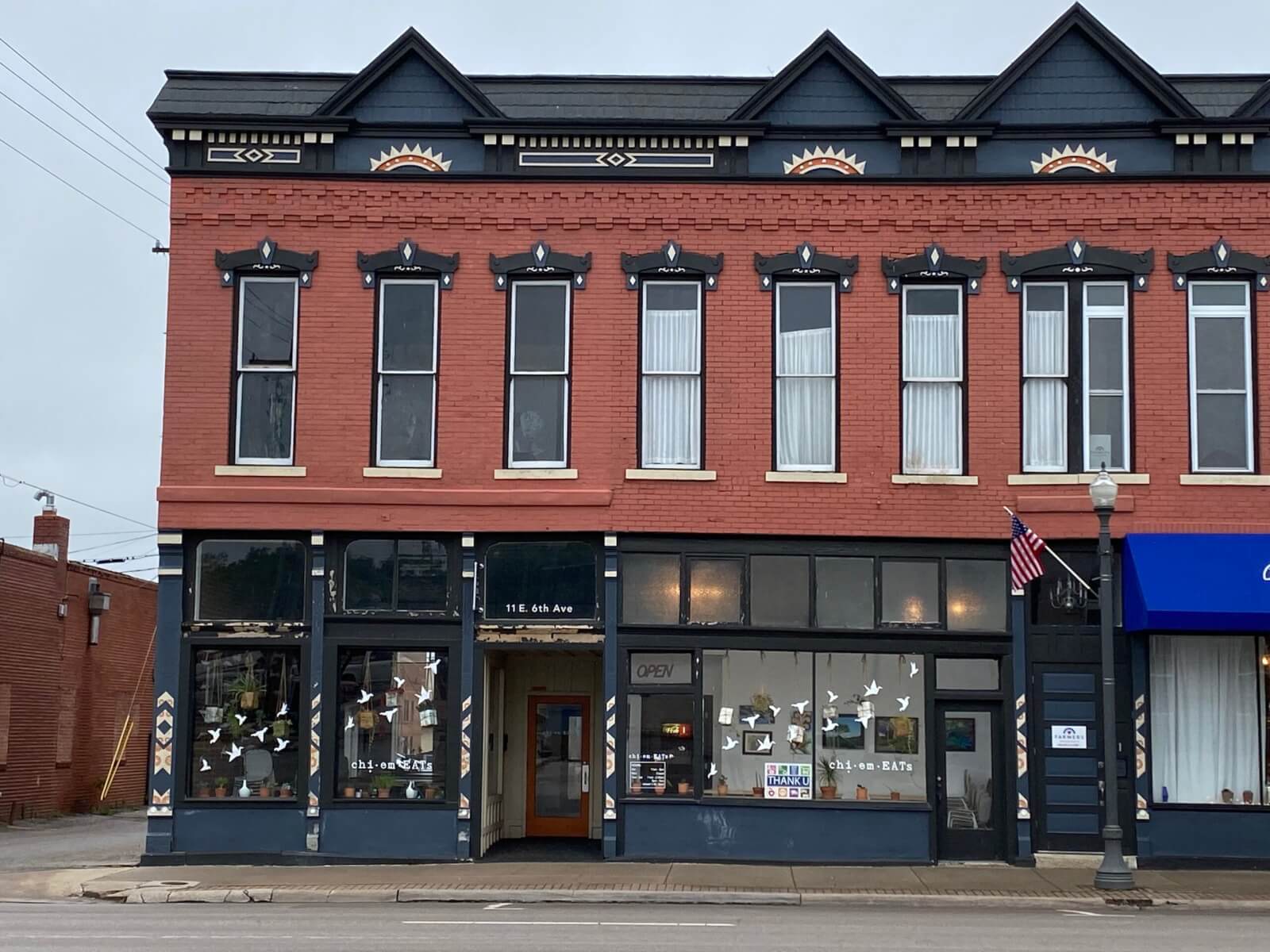 Communities throughout the United States are struggling with housing. Growing communities struggle to acquire land and pay for infrastructure associated with housing developments with local tax dollars. Communities with static or shrinking populations are struggling to find ways to create housing that doesn't negatively impact their tax base (fewer people paying for more spread out infrastructure simply doesn't make a lot of fiscal sense). Consumers are demanding larger homes with distinct amenities at prices that don't allow for construction materials, labor, area infrastructure development, or developer profit. It's a tough situation.
Smart communities are looking for ways to add housing within already developed areas. The first step in that process is dealing with vacancies. Vacant houses, vacant lots, and vacant portions of buildings that can mix uses all allow a community to maintain its existing infrastructure footprint while adding necessary housing. One of the ways communities are targeting housing development to reduce vacancies and enhance property values is upper story housing development.
Communities of all sizes participated in the Upstairs Downtown housing conference to enhance upper story development programs. City officials noted the fiscally responsible nature of upper story development from an infrastructure and tax base perspective. Contractors pointed out that their crews could work inside during winter months. Interested citizens highlighted the community culture generated when people live in downtown districts. Main Street managers talked about the economic benefits of fully utilized buildings that place consumers adjacent to local businesses. Elected officials touted long term benefits to the tax base. There are a lot of fans of upper story development.
For property owners, upper story residential development can turn building square footage in the upper story from a liability to a second source of income on a property. If planned out properly, the income derived from upper story residential units can be substantial, and buildings that have an owner occupied commercial first floor can generate cash for building improvements through residential rent, while creating a more valuable property for a future sale.
There are several steps that people need to take before taking on an upper story:
Understand the current state of the upstairs.- What is the condition of your upper story? How do people get into and out of your upstairs? What are the historic features of your upper story (if any)? What are the amenities that could provide a higher quality living space (elevators, access to storage, outside green space access, views, materials in the space, skylights, etc.)? How much square footage do you have to work with? Working with a Code Team, architect, general contractor, and Emporia Main Street, you can identify possible problems and opportunities for development at the start of your project.
Determining your target market.- Who are you renting to? There is a difference in amenity expectations between a white collar empty nester and a college freshman. Remote workers looking for a hybrid living/work space might need a design that differs from a temporary worker. Companies that want a quality space for out-of-town corporate visitors may have different finish expectations than a young professional. Identifying your target market helps you decide on future finish options.
What are your realistic design options.- I use the qualifying term "realistic" because you can do just about anything if you are willing to spend enough. Once you determine your target market you can actively think through what the design requirements are to meet your market expectations. What should the kitchen design entail? How large is the bathroom? What are the finish elements? What sorts of safety systems do you need (sprinklers?)? Your design options will influence costs.
How much will a conversion cost.- Sustainable projects must be profitable. If the cash you invest and debt service you incur aren't offset by rent rates (with extra for profit and building maintenance) you may need to rethink portions of the project, but DON'T FREAK OUT. Initial analysis often has a financial gap. There are options to help close that gap for some building types.
What types of alternative finance options are available?- Is the building a contributor to the historic district? Are you willing to engage the Rural Housing Incentive District process for upper stories (CLICK HERE)? Have you met with Emporia Main Street concerning funding options? Remember, in the world of alternative finance there is a golden rule "other people's gold equals other people's rules". But, as long as you are willing to play by the rules you could qualify for alternative funding to help support the development of upper story housing.
Who is on your team to get the project done?- Development projects can be complex, and they generally take a team to pull off successfully. Your banker, accountant, finance expert, general contractor, real estate agent, property manager, architect/engineer, and many other people can help determine the outcome of your project. Take some time to determine the experience level of your team members for your type of project. Are they willing/able to work within the framework set by some of your alternative finance models? When are they available to work? What is their fee structure versus competitors? If you have team questions, contact Emporia Main Street for a list of our members that can help.
How do you keep your project in a quality state long term?- Once your project is built, how do you keep it in quality income producing shape? Developing a maintenance schedule can help you get ahead of problems caused by general wear and tear. Using a property management company can help you keep your housing full while ensuring quality tenants. Keeping open lines of communication with renters can generate long term occupancy. Building out the project is only the first part of the development story; keeping the building occupied with quality tenants that can help you exceed your costs associated with debt service, maintenance, taxes, etc. is what actually makes you money.
Do you have an upper story that you want to develop? Do you have an upstairs that you would want to partner on for a development? Do you have some basic questions you would like to ask before you entertain the idea of upper story development? Contact Emporia Main Street!