Several of our Local Businesses are offering altered hours or alternative shopping options! Please take the opportunity to shop and support local businesses!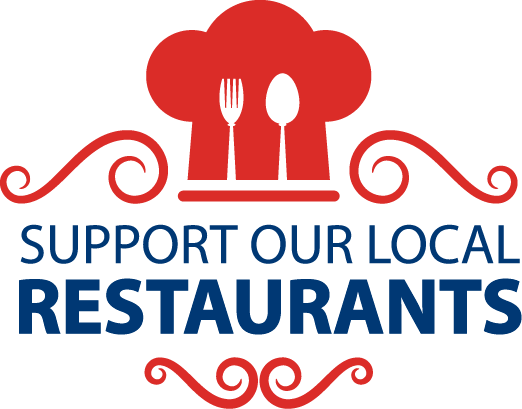 Casa Ramos - open for delvery, curbside, and carry out. Gift Certificates Available. Maragarits and Cocktails TO GO. 620-340-0640
Pizza Ranch- Offering 20% off on any gift card order $50 or more. Will mail gift cards. We are open for Drive though, curbside pick-up and Delivery. 620-343-8646
Scentsy by Melissa Burnside - Gift Certificates available online
Gravel City Adventure & Supply Company - Gift Certificates available. Please call shop to order 620-208-7680.
Brown's Shoe Fit - Free Delivery, curbside pick up, free shipping. Gift Cetificates available (will also mail).


Open TWThF 11-6, Sa 11-5, closed Sunday and Monday. We will continue to bake bread (white, honey whole wheat, rye, sourdough, baguette, and at least one seasoned specialty bread) as long as we can. There's plenty of cheese, salami, and other foods available, as well.
Flint Hills Music -While the retail store front is currently closed until further notice, Flint Hills Music is still here to help you with your musical needs. We can ship items, take payments, and provide repair services. Please call us 620-342-4553, email us at fhmcentral@gmail.com, or message us on Facebook if there is anything we can do for you! Gift Certificates available - buy a $25 gc for only $20
Jacks Lawn & Pool - Gift Certificates available 
Jack's Lawn & Pool is still open their hours at this time are 9 am-5:30 pm, they are offering free local delivery to our customer or curbside pickup. They are also having our 20% OFF Early Buy Chemical Sale now thru April 30th. Customer's can check their facebook page for any updates or specials!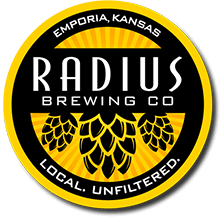 BIG NEWS! Radius is now taking online orders for delivery, car-side pickup, and carry-out! (Available 11am-9pm) Place your order at:https://www.toasttab.com/radius-brewing-company
Use the promo code EATLOCAL at checkout for 15% off your bill!
A GIFT CERTIFICATE can be a great spirit booster...You don't have to look very far to find someone who needs encouragement Nurses, Teachers, Moms, this list could go on! At STUDIO 50.4 we would like to HELP YOU do Something nice for someone else! When you send someone a gift certificate for $20 we will add another $5. This transaction can take place without you ever coming into the store. We can do it all over the phone or all on line. Will be happy to mail the gift certificate out for you. Call  Studio 50.4 today 580-628-1838.
Sports Connection - We're constantly updating our eBay store with closeouts at great prices. Watch our Facebook page for new products, other sales and any changes in hours or availability. Individuals with orders for pick up at the store may call in and we will deliver to the parking lot! Gift Certificates available. 620-343-6271.
L & L Pets- Curbside Delivery and Gift Certificates available. Call 620-343-3398.
Navrat's -Delivery for businesses, and people can call and make an appointment for furniture or pickup items ordered over the phone or online. 620-342-2092.
AKA The Sports Fan - Gift Certificates and curbside delivery available. 620-341-9934
Paula's Creations -Call for free local delivery 620-342-8442
Billy Bob's BBQ - gift certificates and curbside breakfast all day. 620-342-4227
Leap of Fail Martial Arts - Virtual Classes.620-343-7544