An Environment
for Growth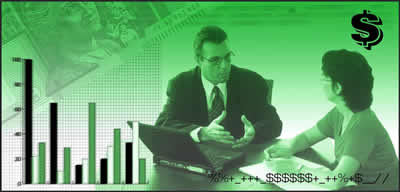 How can we push the community into a more positive (and sustainable) trajectory?
"I'm pro-growth", "we need to grow", "the only way to fix our problems is to grow"… With all the "growth" talk floating around, you would think that economists and economic development officials were shoveling fertilizer at the economy (it sounds like some of them may be using a form of it…). When we talk about "growth", what we really mean is creating more neteconomic opportunities for an area. The "net" in the previous sentence is the important part. If we create one new business and loose three, or if we create 100 new jobs and loose 1,000, we aren't growing.
To achieve net growth, we have to create an environment that encourages investment, entrepreneurship and risk. This isn't another "we are a great place to invest" article. There are some real things that we can do as a community to foster growth, and there are some things that we need to avoid to dodge the "quick fixes" or low return on investment growth strategies that plague many communities. The following are some concepts gleaned from other communities, case studies and some practical experience in economic development. Feel free to share your own observations by e-mailing us at [email protected] .
The first step in a "pro-growth" strategy sounds easy, but it is often the most difficult: creating a positive environment for locals to invest. We have to understand that every business (every retailer, restaurant, factory, etc.) once
started as a single solitary business. We must also recognize that every single developer started with a "first" project. Most of those first timers didn't know everything they needed to know about starting a business or creating a development. We must have an atmosphere where local agencies (both public and private) are willing to go the extra mile to help locals out, educate them about processes and do a little (or a lot of) extra hand holding. Local investors use local companies to help in their growth process, and if they are successful, they can create a long term company base in the community that acts as a destination, creates jobs and rewards investors. We are sometimes harder on locals than we are "out of towners", but any sustainable growth strategy requires the local community to invest in themselves. Thus, we need to make it as easy as possible for locals to invest and grow their capacity to invest by working with them through the process with governmental agencies, economic development officials and community mentors.
Become a cheerleader for realistic development goals. This is another "that sounds easy" step, but it is more difficult than you think. Developers and potential businesses generally stop and talk to a lot of people before choosing to invest in a community. If the people they communicate with aren't excited about opportunities, the developer/business person won't be excited either. This is especially true for people that hold official positions or people in complimentary businesses. If a potential businesses walks into the Main Street office, presents their business concept and they get a "meh" response, the business person isn't going to be excited about investing here because they know eco/devo people are SUPPOSED to get excited about potential investments. If a potential business talks to a local business and they get a horrible community outlook, they are going to think twice about investing in a community. We certainly can't lie, and we must provide individuals with the information they require to make an informed decision, but if we aren't excited about the future potential of our community, no one else will be either.
Think of the entire community as an incubator. Several communities nation wide have created incubator projects that help inspire entrepreneurs. In theory,
this is a good thing. In practice, the concept can get messy. They say that the first rule of business is "location, location, location…". It is important for businesses incubating to be in a location appropriate for them. If we try an incubate a men's clothing store in an industrial park, it probably won't work. If we try and incubate a tech start up in an area where individuals have no access to other entrepreneurs, you will have issues. If we try and incubate an industrial chemist at 6th and Commercial, you will run into a series of problems. So, to effectively incubate an entrepreneur, you must forge relationships with a variety of property owners in a myriad of locations. Then, you must provide a series of services that reach out to the entrepreneur in a fast and flexible manner. We conform to our entrepreneurs, not the other way around.
Hit them where they're not. Community growth comes by creating competitive advantages. That means we have to be realistic about what our surrounding "competitors" have that we don't, and what we can create that will give us an advantage. To use a football analogy, the Kansas State Football Program generally doesn't land a lot of highly lauded recruits, but they have success on the field. They have success by finding individuals that others have overlooked, out working their opponents, maximizing their existing resources and taking a creative approach to achieving wins. If they spent all their time trying to land "five star" recruits at the cost of their other tenants of success, the program would fail. Coach Snyder has communicated about not loosing several "quality players" at the expense of one "name", and that their program gets a better long term return by sticking with what they are good at. Similarly, we have to recognize opportunities for success in areas that our competitors don't recognize. Our policies and priorities must reflect this reality.
We must reward risk and cooperation. This is probably the biggest area of potential improvement that Emporia can work on. We have a generation of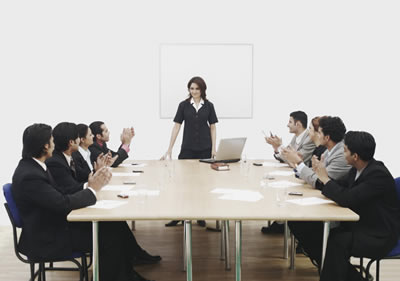 entrepreneurs that want to invest their work, creativity and passion into new business activities (or the transition of existing businesses to new ownership). We have another generation that has worked their entire lives to build wealth, and they are ready to relax a little more. We need to bring those generations together because both groups represent serious untapped potential. Emporia has a relatively small Market Trade Area Population; about 1/5 of the trade area population of the smallest surrounding metropolitan areas. If locals want a new restaurant, a new retailer, new food options, new services and other products, they are most likely coming from entrepreneurs. We can encourage entrepreneurs by giving them the things that they don't currently have (industry specific education, logistical support and funding). More experienced generations can offer mentoring and cash, while younger entrepreneurs can offer energy, labor and an understanding of new market trends. Throughout this process, we must understand that some businesses succeed and others don't, but we can't stigmatize the people that try and hope to create a positive atmosphere for investment. We have to take community pride in our unique existing businesses instead of treating our businesses like they are disconnected entities.
We must LISTEN to our existing, emerging and potential businesses, and adjust to their needs. Too often, conflict arises because businesses have a potential need that they communicate, and the response is "we don't do that." Not all business requests are realistic (free money with no strings attached?), but if we view our small businesses as customers, then we are in the customer service business. Just like any good retailer, we have to adapt to the needs of our consumers by offering the current products and services they need in a timely fashion. So, when we receive communication from businesses in the form of a request, we must ask ourselves "how can we make this happen?" Not every request will be granted of course, but businesses generally appreciate the effort.
These suggestions are readily achievable, but they require community
effort. Too often community success discussions devolve into "us versus them" style debates. We must recognize that we are all the community and we are all equal. Success requires buy-in and actual work from all of us. I've lived in the Emporia area my entire life, and I've yet to see a knight ride up to the community on a white horse. It won't happen. What CAN happen is local citizens can take responsibility for their community and work towards making Emporia a little better than it was yesterday, each and every day. We WILL grow our local economy if we take the steps necessary to make the community grow from the inside out. Yes, a lot needs to change to accomplish the goal of sustainable growth, but if positive community development were easy no community would have problems, right?